2006 Reunion Photos
2005 Reunion Photos
2004 Reunion Photos
2003 Reunion Photos
2002 Minutes and Photos
1994 Minutes and photos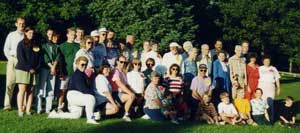 1993 Minutes

1981 Reunion Photos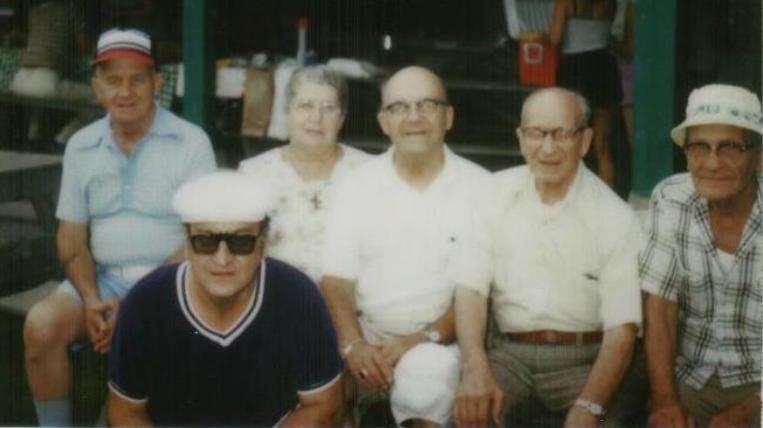 The 2005 Reunion was held on Saturday, August 20, 2005 from 1:00PM - 8:00PM. The reunion was at Nazareth Park and started at 1:00 PM. Nine tables were reserved by Sandra. The location was behind the refreshment stand across the creek by the steps that lead up to the log cabin.
Minutes for the 2005 reunion will be posted when they become available.
Click on the photos to view a larger image. Then right click to save to your computer hard drive. Hit back arrow to return to this page.

| | |
| --- | --- |
| ? and Linda Garcia | ?, Eileen Angelino, Sandra Sommers |
| Betty &Leo Wolfe, Virginia Smith | Virginia Smith, Walter Wagner |
| Walter Wagner (wheelchair) | Eileen Angelino |
| Virginia Smith and Linda Garcia | Guy Wagner, (left) |
| Eileen, Eva Wolf, and Joyce Wolf | Gerald Wolf |
| Gerald Wolf (left) | |
| Betty and Leo Wolf | |
| | Eileen Angelino and Gerald Wolfe |
2006 Wolfe Officers

President
Henry Wolf

Vice-President
Leo Wolf

Treasurer
Sandra Sommers

Secretary
Eileen Angelino